Tourgo LED (illuminated) Dance Floor
Tourgo LED (illuminated) Dance floor
Led dance floors have been popular in events for a very long time. They add structure, and design to special events,
dance competitions, weddings and clubs. They help define the space, and attract the eye to certain areas of the room.

LED Dance floor: Utilising the latest in LED technology our dance floor consists of 1mx1m LED panels and can be
programmed to display hundreds of different colour combinations, patterns & designs. Colour match to your brand or
theme, alternate speeds or remain static. Very durable and will support up to 700kg per square metre and can be used
indoors or out. Panels can be laid in different configurations to create an LED Catwalk or individual LED podiums.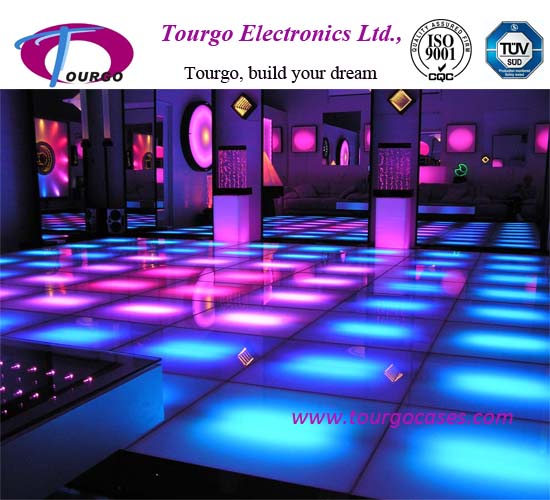 For more detail information you can contact us for inquiry!