White starlit LED Dance Floor --LED starlite dance floors
LED starlite dance floors--White starlit LED Dance Floor

LED dance floors have been popular in events for a very long time. They add structure, and design to
special events, dance competitions, weddings and clubs. They help define the space, and attract the
eye to certain areas of the room.

The LED Starlight dance floors are load bearing, water resistant and made from a non slip acrylic plastic.
They are designed to have a low profile on the floor so guests have no trouble in getting on or off it. The
special locking system ensures that the panels cannot come loose during even the most energetic dancing
at your event.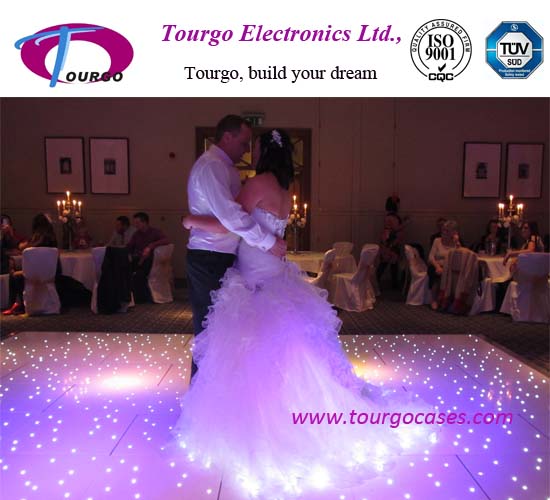 The white LED dance floor is so versatile with the option to leave the star lights static or they can flash and
twinkle at the press of a button. You can even slow the lights down or speed them up to the beat of the music.
One nice touch you will notice is when you are hiring to weddings is that the speed of the lights can match the
speed of the brides first dance which makes a beautiful effect and sets a very romantic atmosphere.

For more details information you can contact our sales for inquiry !