Soundproof Studio Vocal Booth Drum Music Room Play Guitar Booth with Acoustic Wedge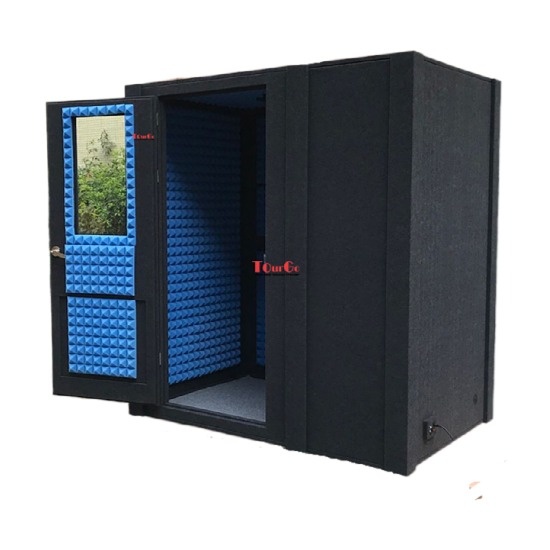 The Lightweight Vocal Booths is a customizable isolation booth suitable for a wide variety of applications, including dialogue andvocal recording, guitarists, drummers and wind instruments.
These booths have been designed for a professional environment and we offer a wide range of options, external finishing's in a variety of colours and choices of wooden. All the materials are well balanced with the oxidized aluminium frame.