Portable Sound Recording Vocal Booth Box,Desktop Soundproof Cover,Portable Vocal Booth Isolation Booth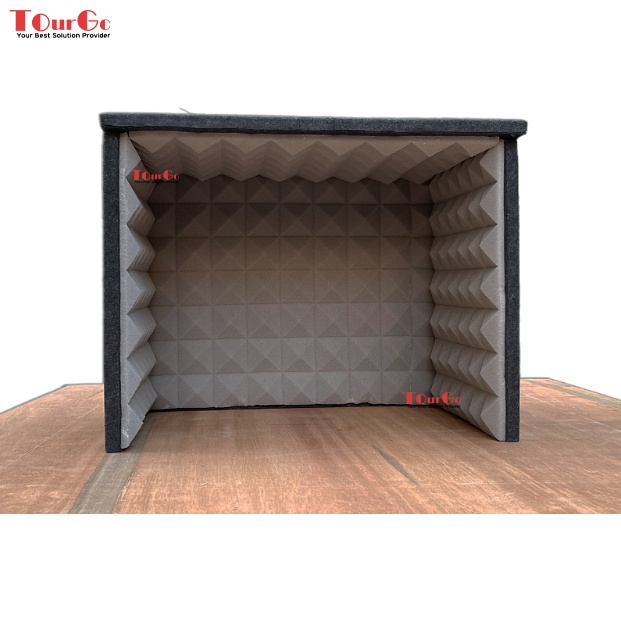 Simple soundproof private room, desktop partition, soundproof booth, soundproof box, home work, meeting & live space announcer, radio broadcasting, home work, soundproof, recording space. Just by placing a soundproof private room, you can create a space where you can concentrate immediately.
The "desktop sound absorbing box" is a simple type that can be folded and carried. Polyester fiber sound-absorbing panels and high-density sound-absorbing cotton are used to effectively reduce external noise interference and environmental sounds, realizing a clear recording environment. It can be installed directly on the desktop, the installation is easy and stable.
A desktop partition booth made of felt that creates a private space on your desk just by setting it up so that you can concentrate on your work and work.
Simple soundproof room desktop

4000K natural light / 150Lsx

10cm, also can customized.

Polyester fiber sound-absorbing panel + high-density sound-absorbing cotton

Black , Blue , Brown , Gray , Green , Purple , Red , Yellow