LED Screen Truss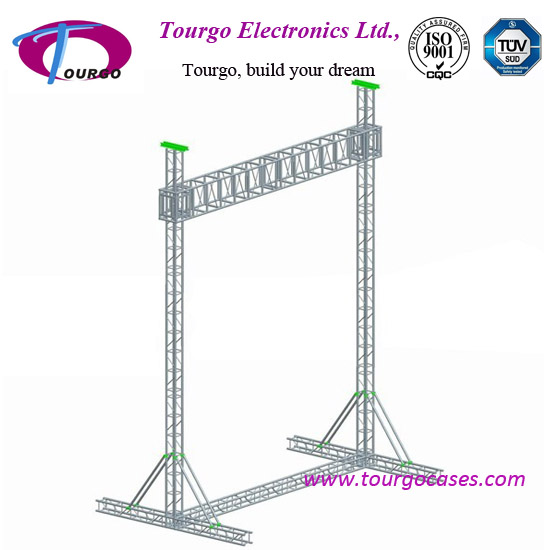 LED or Video Screen support solutions
With the ever increasing use of outdoor LED or Video screens, we have engineered the perfect solution to hang your screen in an efficient and safe way. All constructions are provided with a complete set of calculations. Variations on the standard solutions are available on request.
Reliable constructions
LED Screen constructions require extra attention with regard to setup and structural calculations. Environmental factors, such as wind force, have to be calculated and furthermore, the stability of both the structure and the screen needs to be ensured. All Tourgo constructions comply with the applicable regulations and standards, like wind force resistance up to wind speed of 28m/s.

Each system as unique requirement
Due to the complex interaction of forces, resulting from screen surface, wind speeds,system weight and required screen height, each system is unique with respect to the calculation of the complete construction. Requirements for larger spans, higher loading or added screen eight need to be calculated. Relying on its experienced engineering department, Tourgo is able to offer this distinctive service.

Based on standard truss systems
LED Screen constructions from Tourgo consist of standard products from both the tower and truss range. There is no need to invest in special parts. Based on your standard rental sock; any suitable application can be constructed.