Deluxe LP Case holds 100 pieces with handles and wheels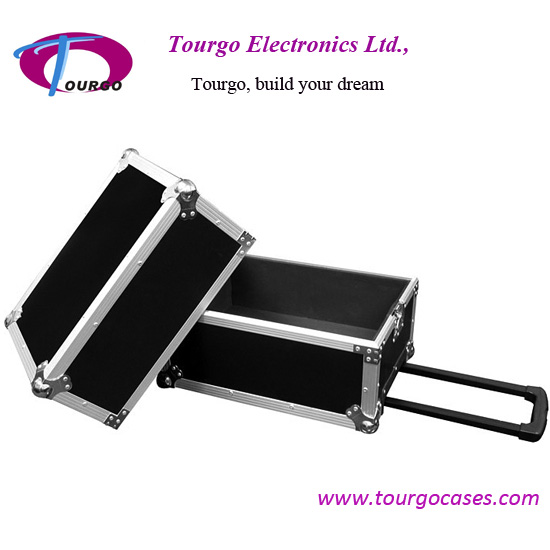 Made from high quality materials and made with style and toughness. Made to hold 100 LPs for long term protection, pull-out handle and wheels for mobility.
Features:

* ATA 300
* Spring action handles
* Easy locking fit and tongue
* Heavy and powerful ball corners
* Industrial strength latches and rubber feet
* Durable wheels
* Dual anchor rivets
* Pull out handle
* Laminated 3/8" plywood

Specifications:
Exterior Dimensions (closed lid ): 21.8" W x 15" D x 18" H
Net Weight: 30.8 lbs.