TourGo Portable Stage Design Mobile Assemble Stage Platform for Sale
TourGo Portable Stage Design Mobile Assemble Stage Platform for Sale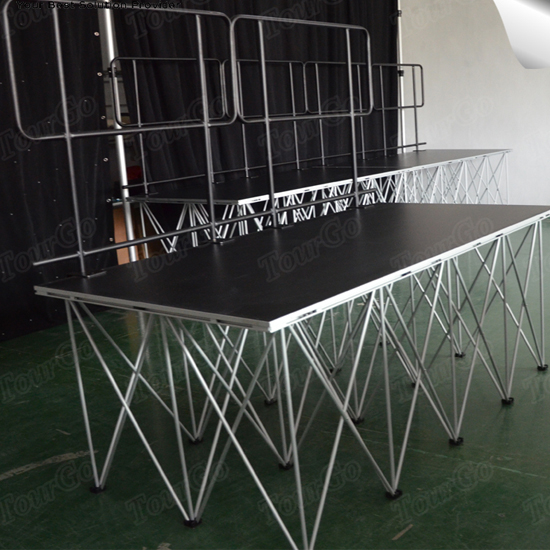 Have a proper presentation to be delivered? Need the full attention of an audience for your awesome performance? First, you need an easy-to-set-up portable stage!
You may decide to buy a full set of equipment to construct this portable stage but think again. This hefty investment put in may only reap its returns once in a blue moon. Furthermore, storage is another major concern.
However, we provide Portable Stage rental service, you no longer have to bother yourself with these concerns. We provide all types and sizes of Portable Stages to suit your needs. The entire system is modular so we are able to customise the length, width and height of the stage per your requests. With no one more experienced than us in the Portable Stage rental business, we can advise you which type of Portable Stage suits your event ambience and budget best. Let us work with you closely to come up with a stage you can be proud of.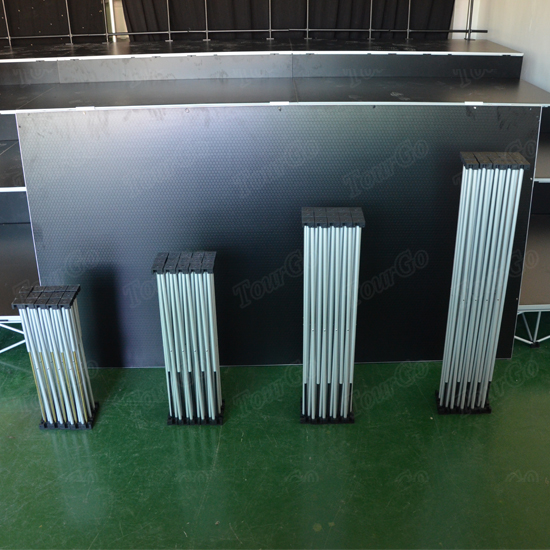 Our TourGo portable stage and riser rentals are modular and come in various height. Whether you need a outdoor event stage or a simple riser for
press conference
we have a solution for you. In addition, we offer stage accessories, pipe and drape rentals and backdrops that can be included in package.
​
For occasions such as:
1.

Weddings

2.Dinner meetings

3.Gala parties