TourGo Transparent Glass Stage 1.22*1.22m Stage Platform for Indoor Fashion Stage
TourGo Transparent Glass Stage 1.22*1.22m Stage Platform for Indoor Fashion Stage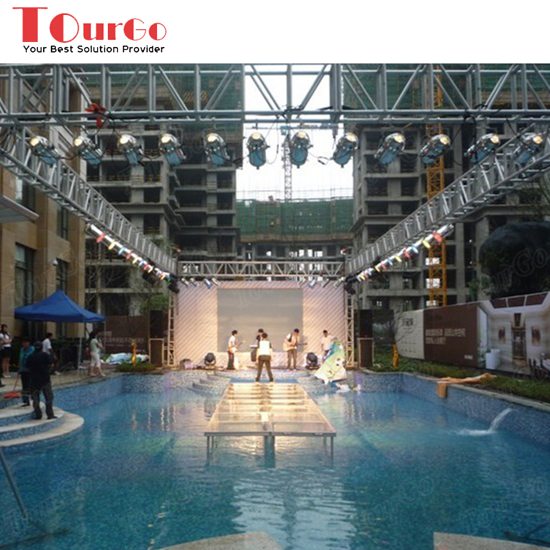 TourGo Aluminum Glass Stage is most popular in the world. We designed and manufactured the aluminum glass stage and dance floor for several years.The market is vast, and obtained the recognition and praise of the world. Aluminum glass stage have different sizes, we can make it according to customers' requirements.
Aluminum Glass Stage Specifications:
1) 2 steps, 4 steps, 5 steps, 6 steps, and 7 steps.


1,Assembles and Disassembles simply

2,Beauty and Taste outline
3,Adjustable height range
4,Heavy bearing capability and strong stability