TourGo Smart Portable Stage Platform 1x2m with Stage Riser for DJ Stage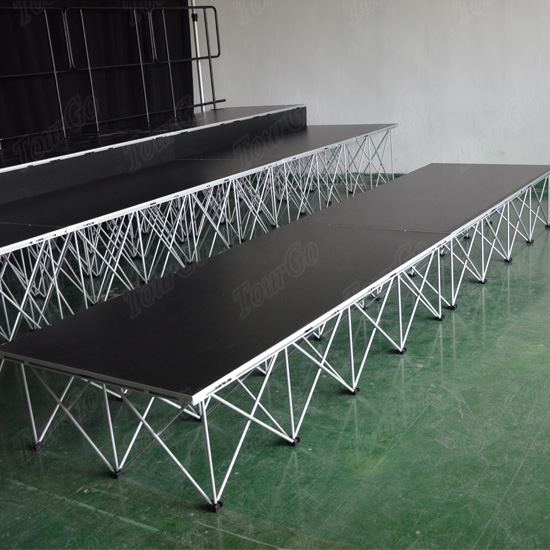 Square platforms
are the most common and versatile stage platform as they allow for near endless combinations and stage expansion. Square platforms act as the main building component for most typical stage designs and can be further customized by the addition of Quarter Round and Triangle platforms.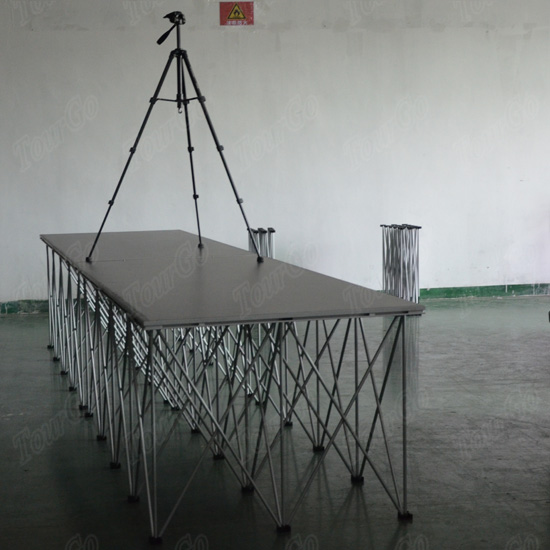 The ultimate in portability and easy set-up, TourGo Portable Stage System definitely upstages the competition! One of the most versatile, strong and lightweight stage systems on the market today, the consists of modular, lightweight platforms and risers that can be combined to create customized stages in various heights and configurations.
TourGo Portable Stage also features a unique internal locking system that allows for easy set-up and tear-down and ensures that all components are securely fastened and safe to use. To top it off, each portable stage platform set can bear up to 1000kg/sq. meter and comes standard with a rugged Carpeted, TuffCoat or Industrial finish.
1x2m Portable Stage
Specification:

1. Stage Size: 1x2m
2. Stage Platform: Non-slip Industrial
3. Stage Riser Height: 40cm
4. Stage Accessories: step stair, stage skirt, stage guardrail and flight case.
5.Max Load: 1000kg/sq