TourGo Party Stage System with Folding Stage Platform Used Outdoor Stage Rental Singapore
TourGo Party Stage System with Folding Stage Platform Used Outdoor Stage Rental Singapore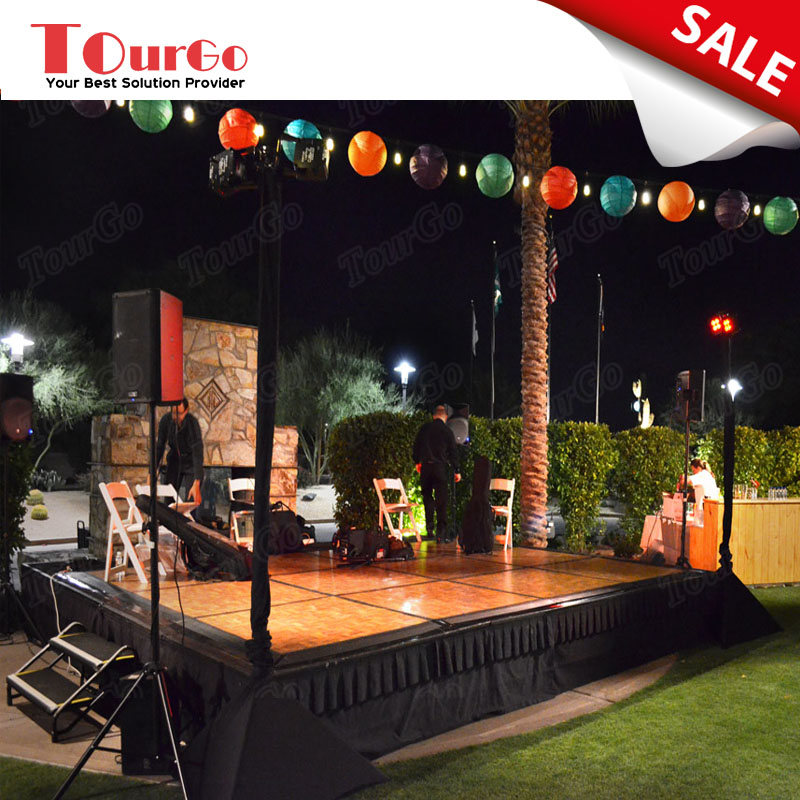 Folding stage system offers your venue a superior all in one system which is complimented with drapes, steps and guardrails. With no loose parts to assemble or pack away ,it is preferred by schools, function spaces and conference centres throughout world for its ease of use and one personoperation.


Each section of the Mobile Folding Stage is designed to be handled by one person, so cost savings in labor and set-up times are substantial. Since each stage unit is self-contained, there is no need for bulky deck or frame storage trucks. This unique feature not only saves time and money, but also valuable storage space.

Folding Stage Multiple Size Options:


Single (fixed) Height Units:


1.22x1.22 stage 1.22 x 2.44m or 1.83m x 2.44m stage in20cm, 40cm 60cm,0r 80cm heights.


Dual (adjustable) Height Units:


1.22 x 2.44m or 1.83m x 2.44m stage in 20-40cm or 40-60cm,60-80cm heights.


Dual height units feature the added simplicity and speed of built-in height adjustability for a variety of height and layout configurations.

Folding Stage Specifications:

*Material:18mm plywood & metal tube

*Platform: 5mm thickness carpet finished

*Stage riser: can be adjustable height

*Guardrail: available

Stage skirts: available

*Stair:available

*G.W: 2.5T-3.0T/set

*Packing: carton

*Stage frame square tube:50*50*4,brace tube:30*30*1.5
Folding Stage Features:
1) Easy to assemble and disassemble.
2) Lightweight, Portable and Convenient.
3) Applications is widely. Conert, Exhibitions, Events, Wedding, Company Activities, Homes and so on.
Folding Stage Details: