Tourgo Aluminum Stage with Industry Surface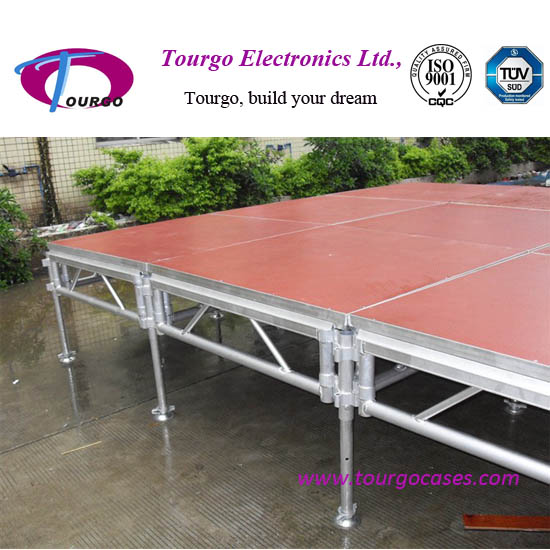 Tourgo Aluminum Stage with Industry Surface

Specification:
Material:18mm plywood & Aluminum tube
Platform: plywood finished
Deck size:1.22m*1.22m,1.22m*2.44m,1.00m*1.00m,1.00m*2.00m
Stage riser: can be adjustable height by customers'requirement.
Set up: 1pcs of panel match 4 legs & 4 frames
Key feature:economical
Guardrail: available
Stage skirts: available
Stair:available
Tool: no need
G.W: 650-750KGS/SQ.M
Packing: flight case or carton.

A,Aluminum stage Platform size :
1Mx1M ;
1.22MX1.22M ;
1MX2M ;
1.22MX2.44M

B,Aluminum Stage Leg of Height :
Ajustable Height:0.4-0.5-0.6M
Ajustable Height:0.6-0.8-1.0M
Ajustable Height:0.8-1.0-1.2M
Ajustable Height:1.0-1.3-1.5M
Ajustable Height:1.5-1.8-2.0M

c ,Materials of surface of stage Platform
Carpet (The colors can be choosen)
Industrial(Black ,Brown)
plexiglass
Rubber

For more details information ,please contact us !