Professional Makeup Trunk Flight Cases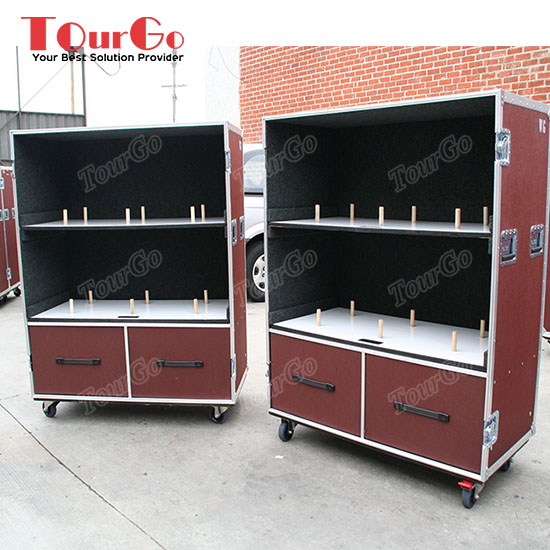 Professional Makeup Trunk Flight Cases


Make-up and hair cases fit both dressing rooms and quick change in the wings and under stages. They guarantee the artist consistent make up in every location.
Standard make-up mirrors come with light bars and dimmers, mirrored wings, an outlet and light strips. Mini make-up cases are smaller lighte.
Mirrors and lights are LED for light continuity and cool.
Makeup Flight Case Flight case
12mm / 3/8'' plywood
12mm thickness hardware accessories
Different drawer/shelf configurations
Logo stenciling