TourGo Plasma LCD Flight Case 37 Custom built
TourGo Plasma LCD Flight Case 37'' Custom built

TourGo custom plasma/lcd case is a custom built flight case designed to protect your plasma/lcd whilst on the road. This flight case is designed in house by our design team and manufactured using Penn Hardware with ultra strong hexaboard panels.
Our sales team is always on hand to discuss your requirements if this flight case spec does not meet your needs.
Please specify the make and model of your screen when ordering.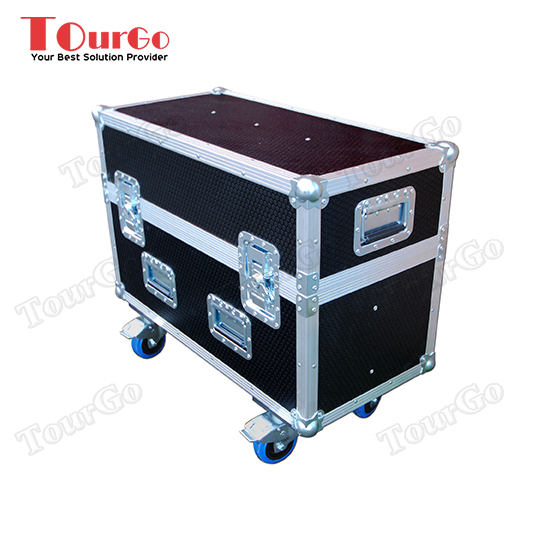 Type: Split lid

Material: 9mm hexa board

Int Dims: Custom built to suit your plasma

Ext Dims: Custom built to suit your plasma

Foam: Foam lined in LD18 high dense foam

Heavy duty Penn Elcom fittings

Custom built to suit all 37

Castors: 100mm Castors fitted (x2 brakes)
Technical Details: