TourGo Lighting Truss Aluminum Stage with Stage Skirt for Sale
TourGo Lighting Truss Aluminum Stage with Stage Skirt for Sale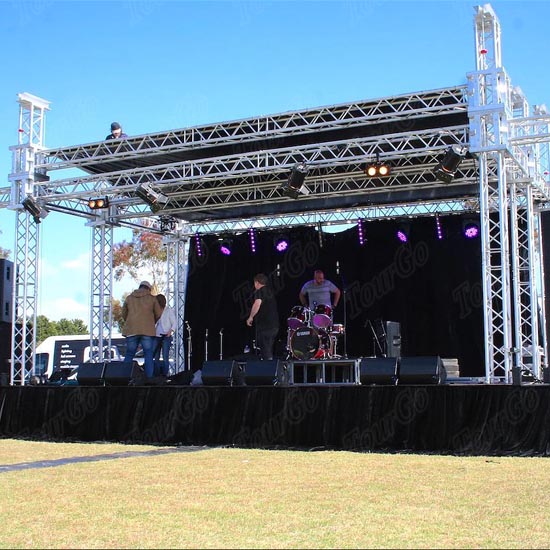 Aluminum, because of its durability, light weight and ease of transport, is the optimum choice for use in
concert or stage production
. Its weight allows for a quick and easy setup and teardown.

Lighting truss comes in sectional lengths that may be connected together to create longer spans or different shapes. These truss structures are used to support lighting, audio and video equipment.
And lighting truss can be made different shapes according to customers. For instance, circle lighting truss, square lighting truss, rectangle lighting truss and so on.

About the aluminum stage, we provide the stage size including 8ft x 8ft stage system, 8ft x 12ft stage system, 12ft x 12ft stage system, 12ft x 16ft stage system, 16ft x 16ft stage system or customized.



* Material:18mm plywood & Aluminum tube

* Platform: Glass finished

* Deck size:1.22m*1.22m,1.22m*2.44m,1.00m*1.00m,1.00m*2.00m or customized.

* Stage riser: can be adjustable height by customers'requirement.


* Set up: 1pcs of panel match 4 legs & 4 frames

* Guardrail,Stage skirts,Stair are available.

* Packing: flight case or carton.