TourGo Wedding Stage Rental with Aluminum Stage Patform & Stage Stair for Sale
TourGo Wedding Stage Rental with Aluminum Stage Patform & Stage Stair for Sale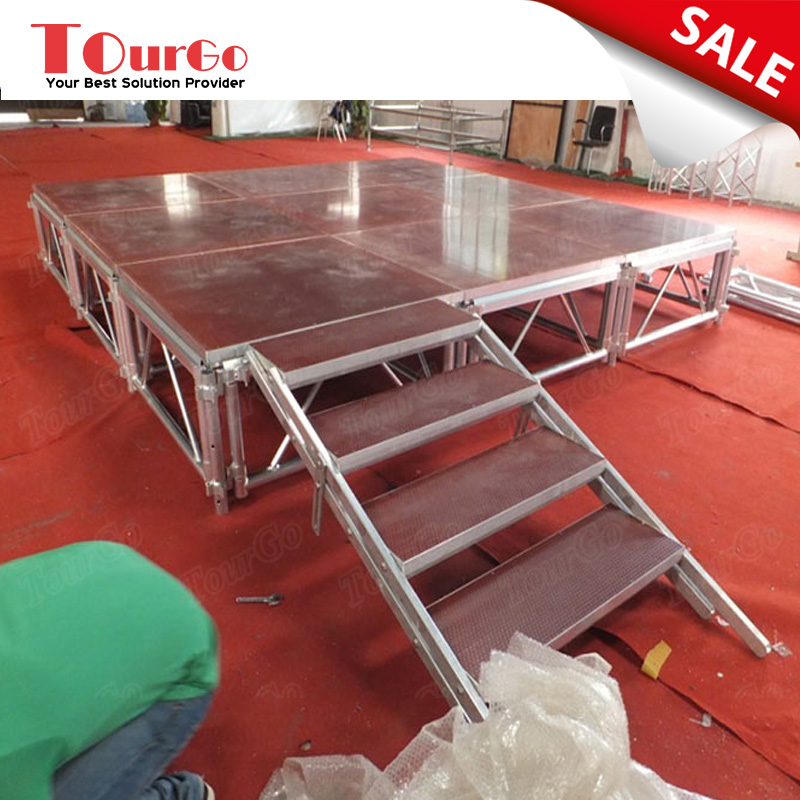 TourGo Aluminum Stage is most popular in the world. We designed and manufactured the aluminum glass stage and dance floor for several years.The market is vast, and obtained the recognition and praise of the world. Aluminum glass stage have different sizes, we can make it according to customers' requirements.
Aluminum Stage Specifications:
1,Assembles and Disassembles simply
2,Beauty and Taste outline
3,Adjustable height range
4,Heavy bearing capability and strong stability

Aluminum Stage Applications:

*Model catwalks and fashion runways
*Concert stage
*Theatre stage
*Staging for outdoors
*School stage
*Church stage
*Staging for community centres
*Temporary staging for exhibitions and events
Aluminum Stage Accessories:
Stage Stairs, Stage Skirt, Stage Trolley and Flight Case.

Aluminum Stage Materials: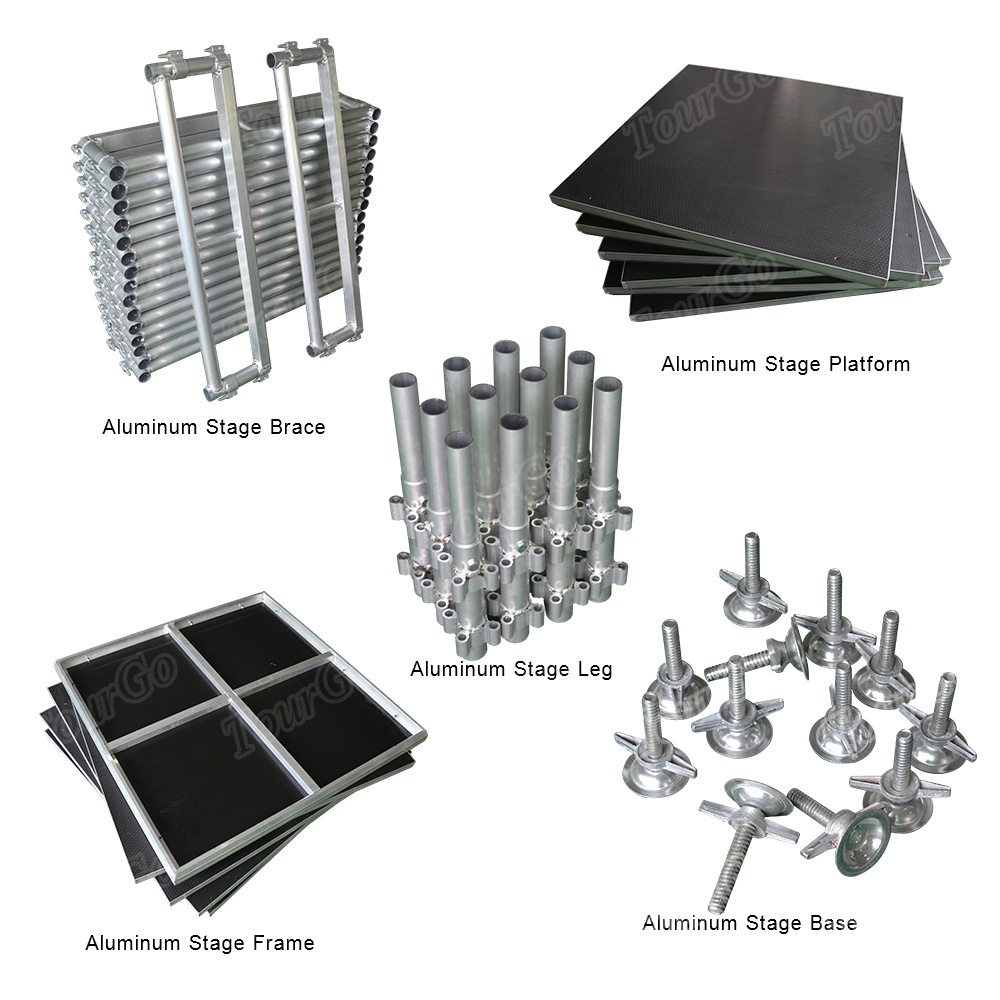 Aluminum Stage Connection Ways: